Resident Evil 2 Remake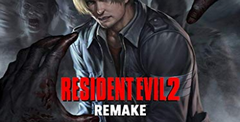 Click the "Install Game" button to initiate the free file download and get compact download launcher. Locate the executable file in your local folder and begin the launcher to install your desired game.
2019 saw the return of the classic Resident Evil 2 game featuring Leon Kennedy and Claire Redfield. The real star of the show is the eerie main villain, the indestructible Mr. X. Resident Evil 2 is a great horror game, and the original version was loved dearly by fans. Resident Evil 2 Remake was announced in 2015 with a reveal trailer in 2018. It's safe to say that it was a highly anticipated remake, and it did not disappoint. It took elements from the original game and improved on them. As for its original additions, nothing felt out of place.
Characters
Rookie cop Leon S. Kennedy and college student Claire Redfield made a return as the playable characters in Resident Evil 2. Depending on the character you choose to play as, the sequences, weapons and locations accessible will vary. However, the events of the story will still be similar.
Plot
The events of the game are set in Raccoon City, a location where the Umbrella Corporation has released the T-Virus, a bioweapon that turns people into mindless zombies.
The first scene in the game takes place at a gas station outside the city. A rookie police officer Leon S. Kennedy and Claire Redfield meet each other. Claire is out looking for her brother Chris. Chis Redfield is a central character to the Resident Evil franchise. After Leon and Claire are separated due to a car accident, they agree to meet at the city's police department. However, the building and the entire city is fully infested by zombies and other horrors. When you choose to play as a character, you'll have to reunite with the other while avoiding horrors and nightmarish creatures like the Tyrant Mr. X.
Gameplay
The remake uses an over-the-shoulder third-person shooter angle which is much more preferable to the fixed camera angles used in the original game. This allows players to move while using their weapons, and it improves the overall control of your character.
The regular difficulty mode allows players to save whenever they want in safe rooms. Unlike the original Resident Evil 2 where players had to collect ink ribbons for a finite number of saves. If you prefer the high tension save system from the original game, Hardcore mode allows you to save with that system.
Players also get to play as a supporting character for one section of the game. In Leon's sequence, you play as Ada Wong, while in Claire's sequences, you'll control Sherry Birkin.
Once you've finished the main story for a character, you can unlock the 2nd run which is a variation of the main campaign that ties in with the events of your original playthrough. So rooms you've visited and entrances you've unlocked will stay that way. Once you've completed the 2nd run, you'll unlock the 4th survivor and the Tofu survivor minigames as well.
Pros
Cons
9
The Resident Evil 2 Remake is a game that manages to feel original while staying true to the first version. This makes it leave a solid impact for players new to the franchise, yet it still satisfies nostalgic fans.
Download Resident Evil 2 Remake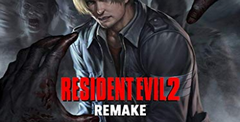 System requirements:
PC compatible
Operating systems: Windows 10/Windows 8/Windows 7/2000/Vista/WinXP
Game Reviews
Resident Evil 2 Remake by a mile was my most anticipated game of 2019. I remember back to Christmas break of 1997. Not the actual game of Resident Evil 2, but a demo that came with a PlayStation magazine, I played the hell out of that thing and then I played the actual game when it was released in January even more. It is my favorite of the original Resident Evil games and now this remake is one of my favorite games of this generation.
A Tale Of Four Stories
It is hard to think of a game that gives you more bang for your buck than Resident Evil 2 Remake does. You have two campaigns to enjoy one with Leon and one with Claire. Once you beat these campaigns you can then play through a second one that has things changed around! So, you are getting four campaigns that you can enjoy. The story is about the zombie outbreak that is taking over Racoon City. Leon is a rookie cop on his first day. Claire is a badass chick who is looking for her brother, Chris. The two meat other characters along the way, Ada and Sherri, and these add to the drama.
No Going Back
Resident Evil 2 Remake is a game that has sky-high production values. As much as I loved the original, I played to death on the PlayStation. This remake is one of the best-looking games of 2019. They got actual actors to play the parts and motion captured the whole thing and it really shows. Leon and Claire look like real people, as do all the other folks that they encounter. Add to this some amazing voice acting and you have a game that pulls you right into its world. The different locations look phenomenal as well. From the massive police station to the underground lab. These are places we all know from the original, brought to life in a frighteningly realistic way.
This Aint Your Grandfathers Resident Evil!
The gameplay on offer here is very different from the 1998 original. Resident Evil 2 Remake actually has far more in common with the games that came after Resident Evil 4. The gameplay is nice and tight and thank goodness they decided to ditch those tank controls. Leon and Claire (and the others) control great and the game does a great job in making you feel like the odds are stacked against you.
There are different difficulty levels you can play which alter things such as the amount of ammo. You do have to manage your items, but this is part of the survival horror aspect of it all. Both the campaigns play slightly differently and I like that. As well as the campaigns, you have these other shorter stories where you get to play as other characters and try and get a high score. This is one of those rare games that plays every bit as good as it looks. The only bad thing I can say about the game is that I really wish they had a new game plus mode.
9.5
Not only has Resident Evil 2 Remake became one of my favorite games in the entire franchise. It has also become one of my favorite games of this generation. It is a damn masterpiece and a game that I feel everyone no matter if you play on PlayStation 4, Xbox One, or PC needs to play. Not only is this an actual great game, but it is also jam-packed with content so it is going to keep you busy for a very, very long time.
Pros:
Four stories to play through
There are some fun extra modes as well
The game looks amazing
The voice acting brings it all to life
One of the best games in the franchise
Cons:
I really wish that they put a new game plus mode in here
No other cons!
Similar Games
Viewing games 1 to 8