Space Jam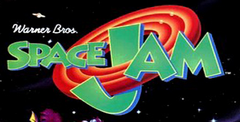 Click the "Install Game" button to initiate the free file download and get compact download launcher. Locate the executable file in your local folder and begin the launcher to install your desired game.
Come on and slam and welcome to the jam…the Space Jam that is, released by Sculptured Software. Let's be real for a minute, this is an absolute classic of a game adaption about animated monsters and cartoon rabbits and ducks getting into a basketball fight. It sounds stupid but it was a surprising hit. Prepare yourself for that Loony Toon nonsense that we all know and love, maybe this game was something you remember fondly as a kid or maybe you're here checking it out for the first time. In either case, suit up and let's go hard in the paint.
Gameplay
I would be lying if I said that there wasn't a surprising amount to this game, you got a series of mini games that intersplice themselves between the quarters of the basketball match. The B-ball does take up most of the game but this title was clearly designed for children as I must be honest and confess that is not hard. Michael Jordan is overpowered as heck and the Monstars are all a little weak. There is no real challenge to it all save for you attempting to figure out how you are going to beat the game as quickly as possible.
This is, for all intents and purposes, entirely ordinary. Now that's not saying that its bad, just very simple. The controls and gameplay are very, very easy to grasp and the unbalanced characters make for an enjoyable but short session.
Story
The idea is that the game essentially just follows the film but there are a few extra bits in there for the players. Before the basketball game even starts, you take control of Daffy Duck and have to locate Jordan's uniform while avoiding the family dog. In mini games scattered throughout you'll be able to accomplish a few select tasks with some include Bugs finding things that help progress the story.
Art Style
In a quasi-3D style, you will be able to traverse the length of the court and even be able to manoeuvre thanks to depth portrayed in its 2.5D aesthetics. The Looney Tunes characters have actually been rendered really well, its clear who is who and they are all animated in a most satisfactory manner.
Multiplayer
AS is the norm with many basketball games, this one also supports multiplayer and if you ask me, THIS is where it shines brightest. As the core game lacks some depth and the mini-games lack some core development, the multiplayer adds a whole knew difficulty and intrigue to the gameplay thanks to a much needed 'human element.' This won't quite reach the same level as games like NBA 2K20 but is a lot closer to things like NBA Jam Extreme.
7
If you are looking for an easy classic to sink your teeth into and complete in a few hours, or if you're looking for a cute themed basketball game with some loveable characters then this might well be the one for you.
Pros:
Great Multiplayer
Excellently rendered characters
Cons:
Download Space Jam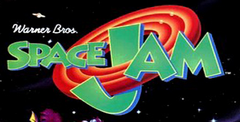 System requirements:
PC compatible
Operating systems: Windows 10/Windows 8/Windows 7/2000/Vista/WinXP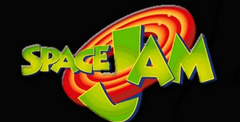 System requirements:
PC compatible
Operating systems: Windows 10/Windows 8/Windows 7/2000/Vista/WinXP
Game Reviews
It's seems that lately, the Looney Tunes characters have been popping up everywhere.
From T-shirts to stuffed animals, there's no escaping from that wascally wabbit and his friends.
In fact. Bugs and company are getting ready to star in a big-screen movie with a slew of big-name basketball stars. The live action/animated movie is titled Space Jam, and soon we will be able to relive the high-spirited, hoop high jinks of the movie with the PlayStation game of the same name.
The game plays a bit like NBA Jam with the Looney Tunes going up against a team of evil, basketball-playing aliens. Space Jam will have all the excitement of a normal b-ball game, but it will also have enough personality and humor to get even the most anti-sports gamer interested.
You might also want to keep a watchful eye on the spectators of the game. If you have especially keen vision, you might notice a few familiar Warner Bros, characters in the crowd cheering on their favorite players.
MANUFACTURER - Acclaim
THEME - Sport
NUMBER OF PLAYERS - 1-4
People say:
6.5
Let's start by saying that this one is meant to be more for kids than anything else. With that in mind, Space Jam is a decent basketball title. I haven't seen the movie, and I'm not sure if I'll catch it before It leaves the theatre. But since the Warner Bros, characters have such a special place in many of our hearts, playing basketball as Bugs or Elmer Fudd is something very cool to do. The game plays like NBA Jam, which is a compliment. I like the end of quarter and halftime mini-games-these add quite a bit to Space Jam overall. I'd say that if you want a simple sporty game and know that it's geared toward kids, it's a good one.
3.5
Playing Space Jam made me tired and grumpy. It's horrible! It could've used a few things for a higher score: a better game engine, larger graphic, better play control, more intuitive mini-games, etc. Too bad, since 1 love the Looney Tunes. I can't believe that this game could be even considered for release, if the game designers would've made the basketball engine am at least as well as NBA Jam's, then it would've been a blast to play. As it stands, Space Jam was very boring and could've passed for an 8-Bit hoops game. Plus, the players were wildly unbalanced. You'd be a fool to not pick the perfect-in-every-category Jordan.
5.0
Utile kids might like this cartoony knockoff of the NBA Jam games, but I sure don't. The game's graphics are so-so--especially for a 32-Bit system. The numerous Warner Bros, characters in the game-from Bugs Bunny to Yosemite Sam-do perform some funny animations, such as when they sink the ball with Jam-style dunks. And the weird bonus games you play between quarters are a nice touch. But the basketball game Itself just isn't all that fun. it's a little on the easy side, too. If you really, really liked the film-or are looking for a way to keep two hyperactive kids busy-you might want to check out Space Jam.
6.0
Space Jam does exactly what it sets out to do: provide a simple basketball game for young gamers. Older gamers will become quickly bored with the overly simple interface and controls. The power-up levels are not very Interesting, and are certainly not required to slaughter the Monster team. Strategy is pretty easy: Pick Mike, Bugs and Taz, and you'll win every time. Like the typical Chicagoan chant, "Give It to Mike!' if you want to win. Younger gamers will enjoy this game and that rates highly with me, as lately most games have been geared only toward teens. Don't waste your time if Looney Tunes aren't your fancy.
Space Jam fails to live up to its movie origins. It features an ordinary basketball game with sublevel games tied into the movie story line. Although all the Looney Tunes characters are faithfully rendered, nothing about the graphics and gameplay takes advantage of its 32-bit engine. This could just as easily have been a 16-bit game. Gameplay is simplistic and becomes repetitive, making this an entertaining diversion for only the youngest gamers. The biggest drawback is the frustrating access time between every game element, thus taking all the air out of its appeal.
ProTips:
In the Space Race, forget about shooting lasers. Stay on top of your opponent's spaceship, mimicking its every twist and turn.
Don't lose your player In center court pile-ups. Take clean shots from the sidelines.
Overview
Straight off the movie screen and onto your Playstation comes Space Jam, the video game. Based on the fairly successful movie staring Michael Jordan, Space Jam lets you play a quick game of basketball as any of your favorite Warner Brothers characters. Step up against the evil mutant Monstars or, if you feel like being the bad guys, play as the Monstars.
I'm sure you are wondering how Michael Jordan got himself in this crazy mess. Well, the universe is being overrun by monsters. These monsters started off small but have suddenly started to grow. Since they are now quite tall, the only thing they want to do is play some basketball. So these monsters show up in toon land ready to beat up on some Looney Toons. The Looney Toons team does not stand a chance against these beasts. Luckily, someone has an inside track to Mr. Jordan and they have convinced him to join the Looney Toon squad. So lace up your Air Jordans and let's save the universe from big-headed monsters!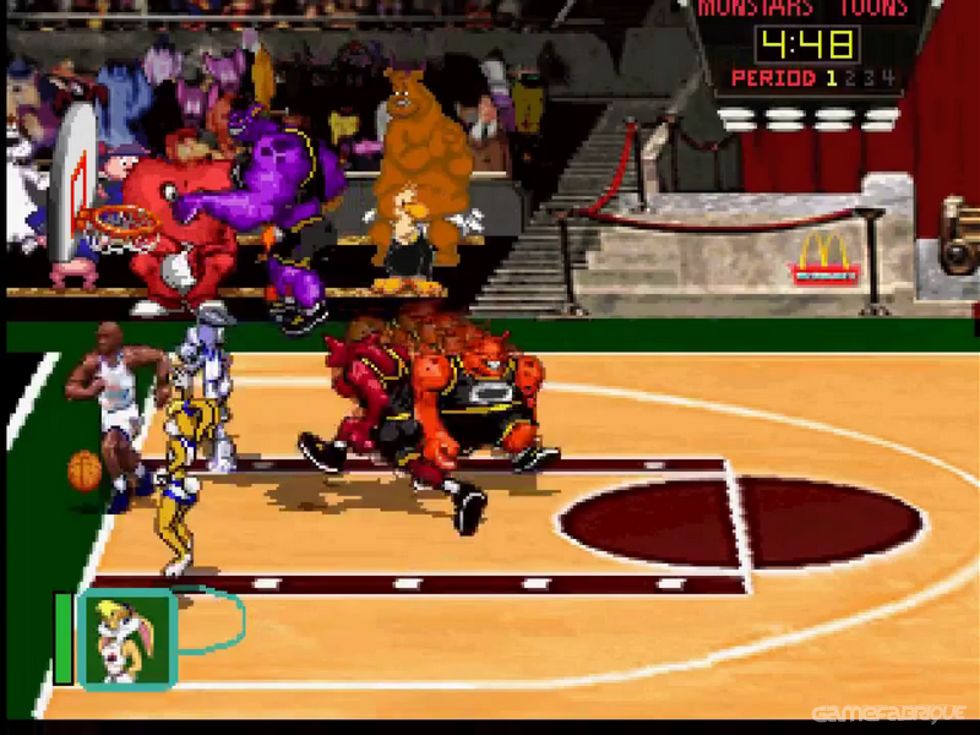 Gameplay
Let's get one thing straight from the top. Space Jam is a game for kids, plain and simple. If you are looking for a super action, slamming basketball game, look somewhere else. If you go in with the expectation that the kids will enjoy the game, you will be much better off. This really didn't dawn on me until I heard my buddy's 7-year-old playing the game. He was having a blast. That made me realize that this was purely and simply a kid's game. Too bad, because it would have been great for the middle-aged gamers who grew up on Bugs Bunny to have a game staring their hero that they could enjoy.
Space Jam is a cartoon-based basketball game that uses the same game engine as NBA Jam. It is basically NBA Jam with cartoon characters in place of NBA players. This means that you have all of the slamming that made the NBA Jam series so successful, only there are a few added little twists. Take, for example, Wile E. Coyote. He has the Acme dunk where he pulls out his springs and bounces high off the screen. The ball falls into the basket and Wile E. slams to the ground, then his parachute opens. A lot of the different characters have special moves that correspond with their on-screen antics. Let me just say that these special dunks were the most enjoyable part of the game for me and the kids absolutely loved it.
Now let's talk characters. We all have our favorite Looney Toon characters. Chances are, that character is in the game. Each of the characters has an ability ranking with a maximum of three. The categories that are ranked are speed, shooting and rebounding. Needless to say, our first character, Michael Jordan receives 3's in all three categories. The other characters include Bugs Bunny, Lola Bunny, Taz, Daffy Duck, Foghorn Leghorn, Sylvester, Yosemite Sam, Elmer Fudd, Wile E. Coyote, Porky Pig and Pepe Le Pew. Like I said before, each of these characters is ranked on their ability and you can play either 2 on 2 or 3 on 3 so you can have a maximum of three characters on the court at a time.
Space Jam has two modes of gameplay. The first is a standard 2 on 2 or 3 on 3 game. This is just a battle to the finish to outscore your opponent. In this mode, you can make substitutions to your players throughout the game. The second mode is the Intergalactic Tournament. This is a tournament that has the toons against the Monstars with the goal of winning five games in a row. There are no substitutions available in this mode. You pick one player at the beginning to be the captain of the squad and after each game you pick two new players. The Monstars are not too kind in the tournament so always watch your back.
Speaking of gameplay, this is where Space Jam suffers when it comes to holding the attention of adults. The thing that made the NBA Jam series so successful was the fast-paced action. Space Jam is so slow that you feel like you are running in quicksand. I think the pace was slowed for the kids, which is fine, but I think it makes the game suffer horrendously. Also, either team rarely misses shots. It is basically up and down the court and trade baskets. Once again, this is alright for the younger fans but us kids at heart will not make it long.
The last thing that Space Jam offers is little sub-games between quarters. I never really understood the significance of these sub-games. The first is the trophy room. You play as Daffy Duck and you run around a room trying to collect Michael Jordan's basketball equipment while Charles the watchdog tries to stop you. After halftime, Bugs Bunny runs around the locker room looking for Michael's water bottles. If you find enough, it will increase your turbo power during the game. After the first quarter, you can race in the Speedy Gonzalez space race. This is a race against another ship that, if you win, increases your court speed. The last sub-game is Yosemite Sam's shootout. This is the only game I could actually win. The basketball court has different sections that have numbers associated with the section. There are 2 pointers, 5 pointers, all the way to 20 pointers. This is the only game that has anything to do with basketball.
Graphics
I really enjoyed the graphics in Space Jam. All of the characters look like they do in the cartoons and the animations on the special dunks are a riot. The crowd is very detailed and if you look closely, you may see some of your other favorite characters cheering you on in the crowd. The game looks just like you are watching Bugs Bunny and Friends after school before going outside to play with your army men.
Bottom Line
This game is really targeted for the pre-10 age group. I think the slow gameplay will keep anyone older than 10 unsatisfied. If I were scoring this game from an 8-year-old's eyes, it would get about an 84, but since this is such a small percentage of the gaming population, I have to score it from my point of view. If you have young ones, this should keep them entertained. If not, stick with NBA Jam.
See Also
Viewing games 1 to 9