Spongebob Squarepants Featuring Nicktoons Globs Of Doom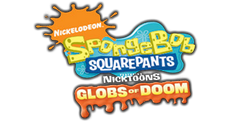 Click the "Install Game" button to initiate the free file download and get compact download launcher. Locate the executable file in your local folder and begin the launcher to install your desired game.
When it comes to cash cows, there are few more profitable characters out there than Spongebob Squarepants. This animated sponge seems to carry over from generation of young children to the next with seamless ease, raking in the cash as he goes. So when the pitch came from within Natsume to acquire a bunch of Nickelodeon licences and make a game involving a whole cast of household names, it's hardly surprising that the game ended up titled Spongebob Squarepants Featuring Nicktoons: Globs Of Doom.
This game plays like your typical action-adventure aimed at kids. You can take control of either the protagonist or antagonist of each show featured, you can jump, attack, interact with the action button and beyond that, there isn't too much else. It's rather similar to the Lego game series without the substance or co-op heavy titles such as Star Wars Episode III: Revenge of the Sith or Spider Man Friend or Foe.
Familiar Faces
Throughout this title, you will be given the opportunity to control a number of popular Nick branded characters. The five shows included within the game are Invader Zim, Tak and the Power of the Juju, Jimmy Neutron: Boy Genius, Danny Phantom and of course, the poster boy, Spongebob SquarePants. The cast is actually pretty commendable and each IP lends itself to the type of game the developers are aiming to create. However, you can't help but think that they could have used more popular licences such as Fairly Odd Parents or Avatar: The Last Airbender.
Aside from this though, the characters are represented very well with accurate character models, great individuals gadgets and animations. Then the general world design, boss models and visuals on offer are on-brand with the typical Nickelodeon art style that has won the hearts of kids across the world time and time again.
Stale, Boring, bland
While the art style is commendable and captures the player's attention, the gameplay does little to nothing to maintain the player's focus. The game plays like a co-op beat-em-up with the enemies called Morphoids aiming to block your path to success. They rarely offer any challenge as you'll dispatch them with relative ease with the minimal attack patterns you'll have at your disposal. Yes, if you build up your gadget meter you can do a special move in the form of a quick time event but overall, it's a very one-note experience.
Boss battles shake up the gameplay slightly with more varied attack patterns and a bit of pageantry but the method of success remains the same. Hit the baddies, build up your meter, rinse and repeat. There is also an upgrade system that can be accessed with the use of in-game coins collected throughout levels but again, this feels more like an obligatory chore than something you actually want to do.
Run of the mill stuff
Let's be fair, this isn't a bad game by any means. It functions as it should, is well designed and looks great. It's just a little hollow in terms of fun gameplay and content. Each aspect feels like a chore due to the lack of difficulty, variation of tasks or new goals to strive toward. It's just a lifeless push to the finish.
5
The plot and cut scenes serve as just enough motivation to see you over the line and finish the short campaign of this game but overall, with so many great characters, it just means a lot of loyal fans will be left underwhelmed with this title.
Pros
Looks quintessentially Nickelodeon in presentation
Boss battles are quite a spectacle at times
Easy and accessible for young audiences
Cons
Repetitive and unvaried gameplay
Pointless upgrade system
Could have gotten better Nick IPs on board
Download Spongebob Squarepants Featuring Nicktoons Globs Of Doom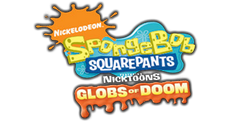 System requirements:
PC compatible
Operating systems: Windows 10/Windows 8/Windows 7/2000/Vista/WinXP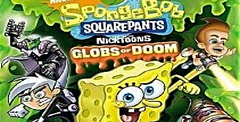 System requirements:
PC compatible
Operating systems: Windows 10/Windows 8/Windows 7/2000/Vista/WinXP
Playstation 2 Screenshots
See Also
Viewing games 1 to 10