Star Wars: Battlefront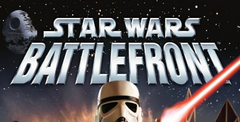 With DICE helming the new Battlefront, the safest bet is that the game will feel like a Battlefield reskin with pew-pew laserguns instead of rifles and X-wings instead of jets. Ideally, though, I'd want them to update Free Radical's original, pre-cancellation vision for Battlefront III, where massive skirmishes allowed players to seamlessly move from the surface of a planet to dogfighting in orbit. Either way, let's just agree to keep Hayden Christensen out of it.
Download Star Wars: Battlefront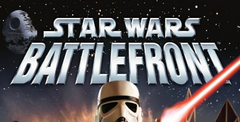 System requirements:
PC compatible
Operating systems: Windows 10/Windows 8/Windows 7/2000/Vista/WinXP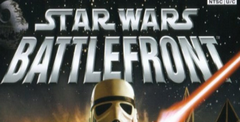 System requirements:
PC compatible
Operating systems: Windows 10/Windows 8/Windows 7/2000/Vista/WinXP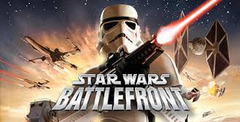 System requirements:
PC compatible
Operating systems: Windows 10/Windows 8/Windows 7/2000/Vista/WinXP
Game Reviews
Decent graphics, bland game feel, and hokey old religions don't put a solid playing game in your collection, and so at first, my thoughts were that of the skeptic. Lacking the punchy, visceral feel of other shooters, I would've missed a great title in Star Wars: Battlefront, had I not piloted an AT-AT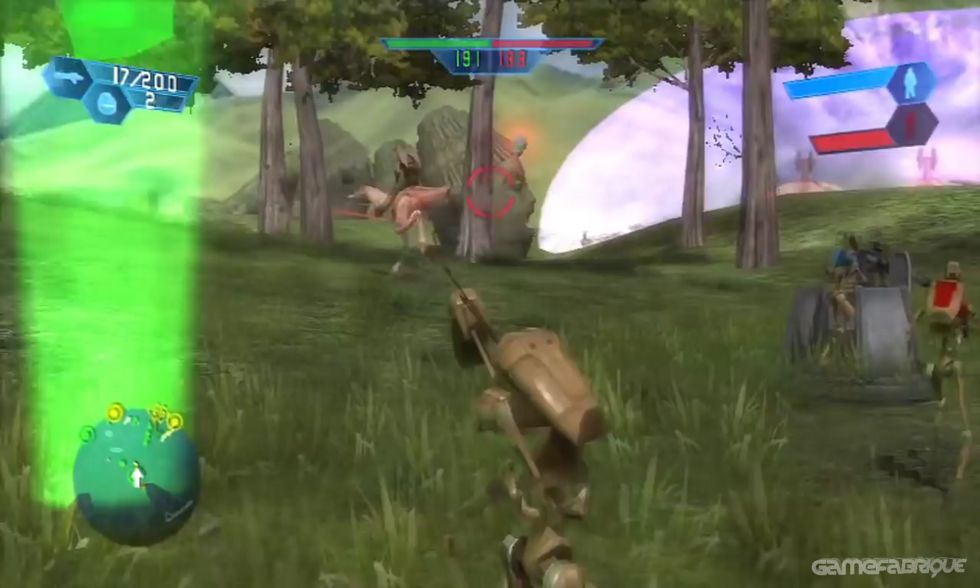 To say the least, this was an exhilarating feeling. Even with its slow, lumbering bulk, it was truly satisfying to pilot my favorite of all childhood sci-fi vehicles. Finally, the gameplay was paying off. My response as an AT-AT pilot meant volumes on the battlefield, allowing my troops to dominate the area. Most definitely, the ability to control many of the different Star Wars vehicles is one of Battlefront's better points
Star Wars: Battlefront places you at the front of a host of AI players who have a limited number of respawns, and five different choices of combatant that change based on what battle you're playing. If you capture all enemy strong points, or kill every single one of their players, leaving them with no respawns, you win.
While the AI in Star Wars: Battlefront isn't challenging unless set on hard, it's nice to have so many people backing you up. For the truly great players out there, you'll find that you can definitely make an impact in how well the AI does, but you could run into problems as they hold you back. Less talented players will find the AI a reliable crutch upon which to rely, keeping a more seasoned player from dominating the game. With this automatic handicapping in place, I was able to play an incredibly fun game with friends my mine that had nowhere near the same experience at first person shooters.
For faults, Star Wars: Battlefront has a few big ones. The graphics are decent, but nothing to write home about. While the gameplay modes have a lot to offer, the game is abysmally short. And finally, without satisfying feedback from the weaponry, it's really boring to actually fire the weapons. If you're looking for the pleasing shudder of the controller, you'll pretty much have to play a Super Battle-Droid, which comes equipped with wrist rockets.
However, all in all, Star Wars: Battlefront is pretty satisfying, and playing the campaign mode, either co-op or versus, or alternatively playing galactic conquest against your friend, you'll probably be glad you at least gave this game a rental.
Star Wars: Battlefront is more sci-fi historic reenactment than it is game. That doesn't mean I don't love it, it just means I could have loved it so very much more. Star Wars: Battlefront is really just a multiplayer game, if you don't have an online connection or don't plan on playing head-to-head against friends or strangers than don't even bother buying this game.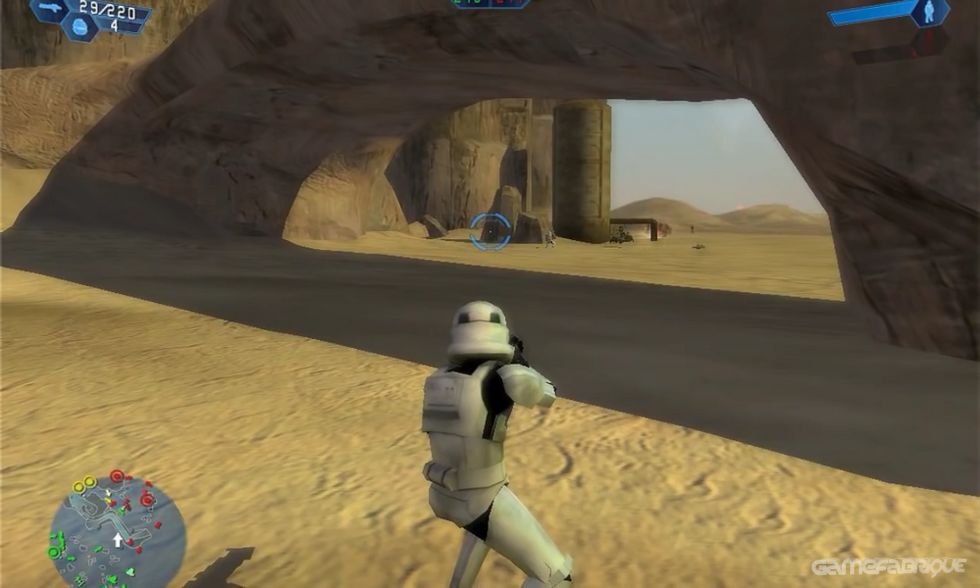 There's a single player portion of the game, but it's just the appetizer for a fairly robust online meal. The game does an excellent job of putting you in the thick of battles extracted directly from some of the most memorable scenes in the Star Wars trilogies. You can play the game in either first-person or third-person mode and can control any of 20 characters selected from the side of the Rebels, the Empire, the Clone Army or the Separatist Battle Droids. The game includes more than 30 different weapons and 25 types of ground and air vehicles including AT-ST, X-Wings and Republic Gunships. The always frenetic battles take place on a slew of maps on planets like Hoth, Endor and Tatooine. Heck, you can even run through the canteen.
Despite all of the variety however, the mammoth battle start to feel a little too scripted and repetitive far too quickly to herald a game that has any true lasting power. The game is extremely fun to play, I just don't know how many times a person can try to destroy or protect the generator shields on Hoth before growing bored.
The game does mix in a good number of AI driven bots to make the scenes more replete with enemies and enemy fire and to give you a chance to command small squads of men, but it just isn't quite enough to save the game from itself. I'm not saying that Battlefront is a bad game, or that you shouldn't buy it. I'm just saying that it's likely a game you won't keep around much.
Chief among the replay issues is the fact that the single player modes are basically the multiplayer games with nothing but computer-driven enemies. The plot is weak and sporadic at best and the maps are identical to their multiplayer counter-parts. Another small issue is the lag problems that seem to plague the PS2 version, which supports up to 16 players on a dedicated host. This may be an issue of just too much demand, but it should have been addressed quickly and apparently wasn't.
Overall, I'd say that this game is one of the better shooters I've played in recent days. Sure I've had a couple of minor complains, but in the long run it's simply a case of nit-picking a game I absolutely adore.
Similar Games
Viewing games 1 to 13