The Last of Us: Left Behind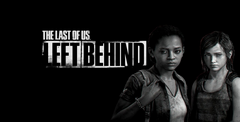 Download The Last of Us: Left Behind and experience the gripping story of Ellie and her friend Riley in this standalone prequel to the critically acclaimed game The Last of Us. Uncover their past, make difficult choices, and survive in a brutal post-apocalyptic world. Play now!
The Last of Us: Left Behind is a standalone expansion of the incredibly popular third-person shooter/stealth game, The Last of Us. The game takes place partway through the original story, eventually bouncing back to months before the start of the horrifying infection that serves as the main antagonist in the world of The Last of Us. Playing as the young and resourceful Ellie, players must scavenge for resources, fight back against human and infected enemies, and strengthen the bonds of friendship along the way. Packed with bloody horror akin to a Resident Evil game, The Last of Us: Left Behind offers a thrilling and surprising emotional add-on for the monumental PS4 title.
Main Game Features
Intense stealth and shooter action
High level of interactivity
New combat mechanics
Story
The Last of Us: Left Behind picks up about two-thirds of the way through the original story, with our hero Ellie tasked with saving her injured guardian, Joel. After a nasty encounter with some violent mercenaries, Joel has become gravely wounded, forcing Ellie to brave the elements and search for resources to help him survive.
The world outside is dangerous and deadly, as the Earth has succumbed to a terrifying virus that turns humans into insane, hostile husks known as "clickers". During her search, Ellie comes across an abandoned mall, triggering an old memory from before the infection.
Flipping to a time before the world was overrun by flesh-hungry creatures of the night, Ellie and her friend Riley explore an abandoned shopping center. The mall looks like something out of a Call of Duty game, with crumbling walls, failing electrical systems, and plenty of damage to speak of. However, most of the mall's features are still in working order, including a merry-go-round, an arcade, and more. As Ellie and Riley reflect on their future, they form an unbreakable bond that will last for years and years.
Gameplay
When it comes to gameplay, The Last of Us: Left Behind plays very similarly to the original game. Controlling Ellie, players can scurry, climb, and interact with a wide variety of interactive elements in their environment. Like in the base game, you'll find various resources that can be crafted into a variety of useful items, including molotov cocktails, deadly melee weapons, and healing packs. There's a bigger focus on stealth than before, as Ellie uses her small stature and quick pace to outwit and overcome any enemy that stands in her way.
In a new mechanic, players can encourage infected enemies to attack hostile human enemies by luring them close together. This is an incredibly effective way to take out the opposition while keeping your resources piled high. There's also an impressive amount of interactivity, as many of the mall's features are functional and available for play. You can ride the aforementioned merry-go-round, take pictures together in a photo-booth, and even have a water gun fight. There's a jovial sense of adolescence that Left Behind nails, giving players an intoxicating mixture of happiness and depression.
Conclusion
The Last of Us: Left Behind is an excellent additional piece of content that works well for fans of the existing world and characters. The story helps fill in the blanks that the base game left open while simultaneously offering players a better insight into Ellie's state of mind. The combat feels satisfying and purposeful, with the new baiting mechanic working very well. You'll likely get wrapped up in the plot and storytelling, due to smart level design and a great amount of interactivity in the environment.
8
This all blends together for a fantastic and cinematic gameplay experience, similar to the developers work on the Uncharted series. If you enjoyed The Last of Us, there's no doubt you'll enjoy The Last of Us: Left Behind.
Pros
The mall is a great environment to explore
Effective storytelling and plot
Tactical combat that makes you feel smart and stealthy
Cons
Notably short
Not as much action as the original game
Download The Last of Us: Left Behind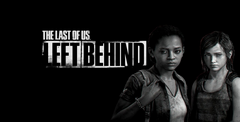 System requirements:
PC compatible
Operating systems: Windows 10/Windows 8/Windows 7/2000/Vista/WinXP
Playstation 4 Screenshots
See Also
Viewing games 1 to 9