The Mummy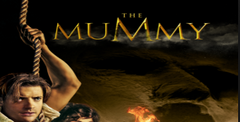 Click the "Install Game" button to initiate the file download and get compact download launcher. Locate the executable file in your local folder and begin the launcher to install your desired game.
It might be because I'm from the Young Ones generation, but I can't take a hero called Rick seriously. Then again, I can't take Brendan Fraser seriously either, so it works out quite nicely. It was inevitable that the Hollywood bubble gum flick The Mummy would inspire something approximating a game, probably involving the words 'romp' and 'action-packed' in the marketing. And here it is, sticking to Universal's licence like toilet paper to the shoes of the unwary. There's no need to go into the story in any depth, because it's exactly like the movie. You play the all-American hero Rick O'Connell, who has to complete various quests centring around Hamunaptra, the Lost City Of The Dead, in order to defeat the awakened Mummy No 1, Imhotep. From the outset it looks a bit like Lara Croft Does Egypt, but unfortunately the game has none of the enduring qualities of the Tomb Raider games like engaging gameplay, exploration or any kind of interesting action.
The characters are awkward and chunky, and Rick's speech has obviously been dug up from some ancient voice archive marked "manly and heroic". It has a similar look to Arabian Nights and features your average set of actions, plus a few fun weapons like a sword and throwing amulet. The monster AI is pretty, although zombies have never been renowned for their intelligence, and enemies sometimes get stuck behind a wall or on some mysterious glitch on the floor. The best part of this average game is the sound, which is taken straight from the movie and is worked into the game in an incredibly atmospheric way, the Mummy's screams in particular are guaranteed to come back to haunt you on dark nights. It's a pity there aren't more adventure elements to this game, because the story has quite a lot of potential. As it is, however, it's an attractively packaged, but ultimately empty hack 'n' slash. So pretty much like the film really.
Download The Mummy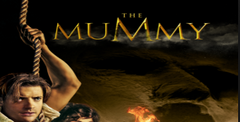 System requirements:
PC compatible
Operating systems: Windows 10/Windows 8/Windows 7/2000/Vista/WinXP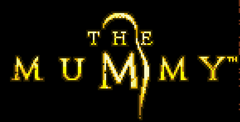 System requirements:
PC compatible
Operating systems: Windows 10/Windows 8/Windows 7/2000/Vista/WinXP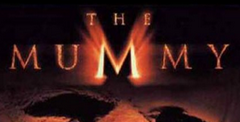 System requirements:
PC compatible
Operating systems: Windows 10/Windows 8/Windows 7/2000/Vista/WinXP
Game Reviews
Born of Konami's relationship with Universal is this game version of the Brendan Fraser movie, under development by Rebellion, of Aliens vs. Predator (PC) fame. Gameplay is Tomb Raider-esque, broken up by arcade-style challenges like a side-scrolling Donkey Kong level where you have to jump over barrels and avoid flames that shoot up from the ground. All of the game's 12 levels take place during the last 20 minutes of the movie. Each level is made up of six to eight "zones," and will take you through familiar locations in the movie. They all take place inside, but there are hidden levels to find, one of which is outdoors. As an added bonus, the trailer for the second movie, which hits theaters in 2001, is included on the disc. The Mummy hits PlayStation and Dreamcast in November.
GameBoy Color Screenshots
Similar Games
Viewing games 1 to 7