Bolt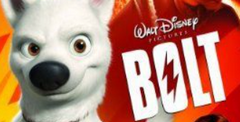 Download Bolt and join the superpowered canine on a thrilling adventure! Battle enemies, solve puzzles, and experience the action-packed world of Disney's Bolt. Ready to unleash your inner hero? Play now!
Bolt is an action platforming game based on the popular Disney animated movie of the same name, centering around a young girl named Penny and her super-powered puppy named Bolt. Although the game is based on the popular film, it tells an all-new story, based on the in-universe television show that the characters star in. Across 25 levels set in five different countries, you'll battle against the evil organization led by Calico, an unruly villain with sinister plans for the globe. With a mixture of action, puzzle, and stealth gameplay, Bolt tries its best to offer an exciting experience, but ultimately comes up short.
Main Game Features
Experience an original story set within the film universe
Multiple playable characters
Fun twin-stick shooting mini-game
Story
Based on the movie of the same name, the Bolt video game centers on Penny and her puppy Bolt, both of whom star in a television series where they fight crime around the world. In the movie, Bolt escapes the set after filming an episode and goes on a wild adventure to reunite with Penny. In the game, players control both Penny and Bolt as they go globe-trotting on a mission to rescue Penny's father, all presented within the heroic world of the fictional tv show. Kidnapped by the villainous Calico, Penny and Bolt first head to Italy to track down her dad, but are quickly foiled. Engaging in a cross-country game of cat and mouse, the pair pursue Calico through Belize, Russia, and more. While the narrative is a decent story that works well with the original source material, it lacks personality and has a very weak plot. Apart from younger gamers who are big fans of the original movie, most will find the story to be lackluster and occasionally boring.
Gameplay
There are two distinct gameplay styles in Bolt, depending on which character you are playing as. Throughout the game, you'll control both Penny and Bolt, with the majority of the levels played as Bolt. In Bolt's levels, most of your time is spent exploring the rudimentary stages, completing platforming sections and fighting off waves of Calico's goons. Combat is simple but fun, with Bolt having a handful of explosive superpowers, including sonic bark, laser eyes, and more. As you explore the levels, you'll also find collectibles that upgrade your health and attack meter.
Penny's levels are more focused on puzzle-solving and stealth, which can grow repetitive after a while. The stages are pretty simple in design, and with underwhelming AI, sneaking past enemies feels more like a chore than a challenge. Luckily, there's an enjoyable hacking mini-game that shakes things up, putting you in control of a computer program that blasts through digital enemies with twin-stick shooter controls. Similar to games like Geometry Wars, the short hacking mini-games provide some of the most exciting content in the game.
Conclusion
Overall, Bolt is a passable game for younger audiences who want to dive deeper into the world of the popular Disney film. While it lacks depth and challenge for any sort of seasoned gamer, there's a decent variety of game genres represented, ranging from platforming and hack 'n slash to stealth and shooter.
5
With its lackluster voice-acting and shallow storytelling, Bolt likely won't win any awards for its creativity, but it's not the worst licensed game ever made. At the very least, it's fun to beat up some generic bad guys as a super-powered puppy.
Pros
Accessible for beginner gamers
Cute storytelling and characters
Decent mixture of gameplay elements
Cons
Level design is simplistic
Not very challenging
Stealth is boring
Download Bolt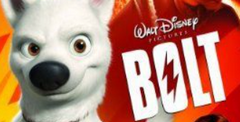 System requirements:
PC compatible
Operating systems: Windows 10/Windows 8/Windows 7/2000/Vista/WinXP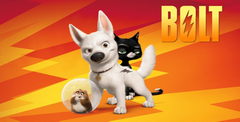 System requirements:
PC compatible
Operating systems: Windows 10/Windows 8/Windows 7/2000/Vista/WinXP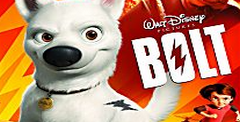 System requirements:
PC compatible
Operating systems: Windows 10/Windows 8/Windows 7/2000/Vista/WinXP
Playstation 3 Screenshots
Playstation 2 Screenshots
See Also
Viewing games 1 to 8