Iron Man 3: The Official Game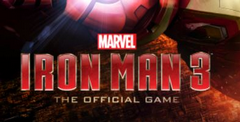 Click the "Install Game" button to initiate the free file download and get compact download launcher. Locate the executable file in your local folder and begin the launcher to install your desired game.
Based on the popular Marvel comic book character and the subsequent adapted films, Iron Man 3 The Official Game is an endless runner featuring this fan-favorite superhero. Gearing up as the beloved Avenger playboy Tony Stark in his Iron Man suit, you'll speed your way through environments as you dodge obstacles and collect an assortment of goodies. Addictive at first, this simplistic action game should please fans of the Marvel universe, but some unfortunate progression mechanics prevent it from reaching peak levels of superhero entertainment.
Main Game Features
Fly through the air as Iron Man
Endless levels
Complete missions and buy upgrades
Story
Although limited in scope, the story of Iron Man 3 The Official Game takes place after the events of the Iron Man 3 movie, with Tony Stark left questioning the future. After discovering that the villainous company A.I.M is still in operation, Tony suits up and investigates. It eventually becomes clear that mastermind M.O.D.O.K is in control of A.I.M's ambitions, aided by other villains like Ezekiel Stane. When Stane kidnaps Tony's assistant and lover Pepper and attempts to take over his company, Iron Man must take down A.I.M for good.
Generally speaking, although it features some cool characters that we haven't gotten to see in the films yet, the story in Iron Man 3 The Official Game is thin and not very engaging. There's enough here to keep you popping from level to level, but don't expect anything more than filler. The story is paced slowly as you complete various levels, and due to gameplay roadblocks, you might get stuck and be forced to wait a long time to find out the next part of the unfolding mystery. It's not that the story is exceptionally bad, it's just mediocre and takes too long to see the whole thing.
Gameplay
Let's be honest, the best part about Iron Man is his awesome suit, which allows him to speed through the skies and blast enemies with lasers and missiles. Smartly, the game centers around this ability, playing as an endless runner set in the sky. Similar to other endless runner games like Sonic Dash and Temple Run, players simply move Iron Man around the screen as they tear through the sky at top speeds, dodging obstacles and enemies that pop up in your path. The layouts of levels are randomized, so you'll never encounter the same pattern twice, which will always keep you on your toes.
There are various missions to complete while you play, most of which require you to defeat specific enemies, survive for different lengths of time, and more. When you finish a mission, you'll earn currency that can be spent in the store on new upgrades and pieces of armor. In total, there are over 20 different armors to unlock, with various ultimate abilities tied to each one. That said, the pace at which you earn currency is a bit slow, so you might have to replay levels time and time again to unlock the best pieces of gear.
Conclusion
Overall, Iron Man 3 The Official Game is passable, but won't be something you play for a very long time. Fans of the Marvel superhero will enjoy the simple gameplay and beautiful graphics, but will likely get bored after a handful of hours.
6
Once you've finished the story, there's not much else to do besides unlocking all the extra armor pieces, which can be a bit repetitive. It's not a terrible game, but Iron Man 3 The Official Game is far from the best in the superhero genre.
Pros
Fast flying gameplay
Randomized levels improve replayability
Surprisingly good graphics
Cons
Best gear is limited behind paywalls
Input lag
Eventually loses its luster
Download Iron Man 3: The Official Game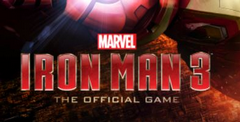 System requirements:
PC compatible
Operating systems: Windows 10/Windows 8/Windows 7/2000/Vista/WinXP
Game Reviews
Iron Man 3: The Official Game, you get to take control and play as Tony Stark and use his Iron Man suit. This game takes place after the movie's events, and Tony discovers that A.I.M is still active and is now under the control of the villain known as M.O.D.O.K. So it is now your mission to take him down and officially destroy A.I.M.
I Am Iron Man
Before you start playing, the game will walk you through a tutorial that teaches you how to control your character and use his various weapons. The controls are easy to learn and very responsive, so if you're not used to playing games on your mobile device, then this could be a good place for you to start.
The graphics look great on both iPhone and iPad devices, playing in the 2X mode (doubles their size), making it easier to see what was going on in the levels as they sometimes get pretty busy with enemies trying to kill Iron Man or other superheroes fighting alongside him.
The gameplay is fun because there are lots of different things happening at once – some enemy characters will attack from one side while others come from another direction – plus, there are loads of explosions going off all around the place! It feels like being part of an action movie where everything is exploding. The only downside here is that sometimes it can get hard to distinguish between friendlies and threats because they're both wearing blue outfits (although there are other colors too), so it might take some practice before getting used to it.
You might enjoy Iron Man 3: The Official Game if you're into games like Temple Runner. For a mobile game, it is pretty decent, and it can be pretty entertaining as you play as Iron Man and get access to a bunch of different suits.
Jarvis, Play Something
Sound is a big part of the game and does an excellent job of conveying the action. The sound effects are pretty solid, with plenty of bombastic explosions and gunfire to help make fights feel exciting. It's also great to have some familiar voices back in this game: Sam Rockwell narrates as he did in Iron Man 2.
The music is also one of the best aspects of this game. It sounds like classical Iron Man music from previous games, with many upbeat rhythms that fit well with what's going on on-screen (though there aren't any memorable melodies here). Conclusion
While the game is not perfect and is now discontinued, it still is a pretty fun and entertaining game, especially if you're a fan of Marvel and Iron Man. This genre of the game fits perfectly with Iron Man, and the gameplay is actually fun.
6
So if you're looking for the experience of being Iron Man, and fighting against some bad guys, then Iron Man 3: The Official Game is worth playing.
Pros
Fun Gameplay
Different Suits
Cons
In-game purchases
Later levels are frustrating
Feels unfinished
See Also
Viewing games 1 to 9