Viewing games 1 to 11 (of 11 games)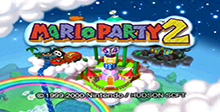 Mario and the gang are back for another round of Bowser-bashin' party action! Watch as your favorite Nintendo characters don different duds for each of the five all-new Adventure Boards! A slew of new tricks and devices bring new levels of challeng..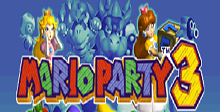 Mario and friends are throwing a party and you're invited. It's their biggest bash yet, with seventy totally new Mini-Games and five brand new adventure boards. You'll be the life of the party as you punch, pound and stampede right over your oppone..