Nebuchadnezzar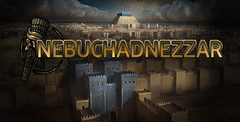 Click the "Install Game" button to initiate the file download and get compact download launcher. Locate the executable file in your local folder and begin the launcher to install your desired game.
Back in the 1990's and early 2000's, strategy games were king. Many of the most popular games at the time weren't just first-person shooters or open-world games as you see in today's video game landscape. City-building games such as Pharaoh and Caesar III were reigning supreme as thousands flocked to these games to build the civilizations the designers sought to recreate. Fast forward to 2021 and out comes a game called Nebuchadnezzar, developed by Nepos Games.
A Trip to Ancient Mesopotamia
With dozens of different cultures being represented in strategy games over the years, one culture that has had little to no representation is the Mesopotamian era. When the developers in Prague decided they wanted to work on a new passion project, this era seemed like the perfect fit for their vision. Not only did they create a game that honors the culture of this ancient civilization, but they also exceled at it.
In the game's 14-level campaign, you'll slowly learn how the land was developed, cultivated, and eventually made prosperous. Each of these missions brings a new layer of the game to learn, but also new facts to learn about the culture of Mesopotamia. On top of the historically accurate representation of the era, you're given an encyclopedia to learn all about the ancient civilization. If you're a fan of the era or know nothing about it at all, you'll certainly find something new to learn. In all honestly, this game could be considered as much of a history lesson as it is a strategy game.
Blast from the Past
While the hay day of city building games is long gone, it has seen a resurgence as of late. However, you'll notice that these games look, feel, and sound much different. This is because Nebuchadnezzar puts aside the fancy 3D engine that games such as Cities Skylines or Frostpunk use these days. This might be off-putting to some, but fans of older city-building games circa 1998 will feel right at home here.
When first entering the game, you'll quickly see the 2D game engine that said fans grew up playing. While these graphics seem simple at first, you'll learn to love the charm they bring. Buildings are detailed and expand on their design as your progress through the levels. Animations aren't too complex, but are very clear to see, even during the hustle and bustle of larger cities.
You can rotate the camera and zoom in and out slightly, although it's very minimal. Some better news is that the game does support ultra-wide 4K and 60 FPS for those who were afraid their PC might be too future proof, it's barred them from the past. Performance is great throughout the entire game, rarely dropping below that intended 60 FPS on most modern computers.
The music in Nebuchadnezzar was a present surprise. When you play a strategy game for long hours, the music can become repetitive quite quickly. Luckily, the music fits the Mesopotamian era perfectly. This goes along with the great sound design overall, although it won't win any awards.
Come, Behold!
If you're looking for a game with warring factions, natural disasters, or random elements such as crime or famine, you won't find that in Nebuchadnezzar. Instead, the gameplay loop focuses on attracting citizens, creating an economy, designing your city, and trading with others.
You'll start with nothing but a small population and some wheat farms, then grow slowly over time to a sprawling city with a strong economy. Managing the roads for citizens, flow of water, and trade routes are crucial to this growth. As your citizen's lives improve, so will the level of your buildings. This unlocks even more layers to the game as you progress.
One of the more impressive parts of this game is in the number of different goods you can create. Beer, bricks, ceramics, clothes, and wine are just a few of the good you'll be able to produce. While it may seem daunting at first, you'll learn to appreciate the variety. After all, you're managing a city, not an army.
A unique feature added by the team at Nepos Games is the monument builder. With this, you'll be able to create massive structures that are designed on a grid with levels to them. There's a fair amount of customization and it's quite fun to create a monument worth traveling to your city for.
8
While my nostalgia might be getting the better of me, it's hard to criticize Nebuchadnezzar. One could argue the game's depth outside of the campaign is lacking, but mod support is enabled so I'd imagine that won't be an issue for too long. Fans of city building sims should enjoy this trip to ancient Mesopotamia, and fans of the classic games from the 1990's should even more.
Pros:
Great representation of the Mesopotamia era
Addicting gameplay loops
Challenging campaign that slowly introduces mechanics
Impressive 2D graphics
Cons:
No depth outside of campaign at launch
Some may find the lack of war, disasters, and other various elements a bit boring
Download Nebuchadnezzar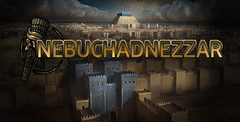 System requirements:
PC compatible
Operating systems: Windows 10/Windows 8/Windows 7/2000/Vista/WinXP
Similar Games
Viewing games 1 to 8