Stay Out of the House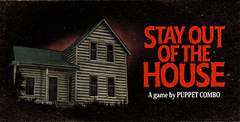 Download Stay Out of the House and try to survive a night of terror! In this suspenseful indie horror game, you must use your wits and stealth to evade a dangerous killer while uncovering the secrets of your surroundings. Can you escape the nightmare? Play now!
What drew me to Stay Out of the House was that it has a very 90s kind of vibe going on. I have been screwing around modding the PS1 Classic lately and this is totally a game you could have imagined being released on that console back in the 90s. The 90s vibe along with the fact that this is also a horror game really clicked for me and that is why we are taking a closer look at it today.
The Butcher
I love the setting and the story for Stay Out of the House and cannot wait to find out all of its secrets. The game has you playing as an average Joe, an average Joe who just so happens to cross paths with a crazy serial killer cannibal called The Butcher. He has you caged and now you only have a few days to escape until it is too late.
What I like about the story this game is telling us is that it promises to have a lot of things going on. You can find out why you were targeted, who this guy is, and so on. I like that kind of stuff and if you are into horror movies, I am sure you will too.
Low Poly, But High On Fun
The visuals of Stay Out of the House are not going to click for everyone. This game 100 percent looks like something that would have been released on the PlayStation 1 back in 1997. It has a very low poly look and that is by design. The character models, the different areas, and the items you can interact with all have that PlayStation 1 kind of style to them. If you like this as I do then that is awesome, if you do not then this game will probably just look old instead of old-school.
Sneaking For Survival
The gameplay is in the first-person, but I am getting some early Resident Evil vibes from what is going on here. You need to sneak around the house and try to find various items that can aid you in your escape and also fight off The Butcher. This is more of a stealth and survival game than an action one as you need to try and stay away from him and figure out what items are needed to solve certain puzzles.
From what I have seen of the game, it does look like it is on the basic side of things and I do worry a little that it may turn out to be a "where the hell am I supposed to go" style of game. Yet, that was the way many games of this style were back in the 90s.
8
I think that what I have seen so far of Stay Out of the House is pretty cool. However, I say this as someone who went to high school in the 90s so I have a love and interest in these older-looking polygon games and horror movies from this era. I think that if you are like me in this regard, you will find what is on offer here pretty interesting.
Pros:
I love the whole 90s thing
The Butcher is pretty creepy
This is the kind of game that makes looking around very intense
It is cool the way it is designed to look like a PS1 game
Cons:
The visual style is 100 percent not going to click with everyone
I do worry that the game may be a tad on the basic side
Download Stay Out of the House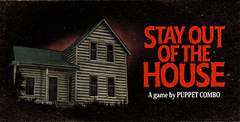 System requirements:
PC compatible
Operating systems: Windows 10/Windows 8/Windows 7/2000/Vista/WinXP
Similar Games
Viewing games 1 to 8