Beasts of Maravilla Island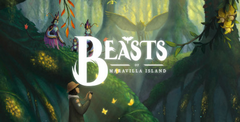 Click the "Install Game" button to initiate the free file download and get compact download launcher. Locate the executable file in your local folder and begin the launcher to install your desired game.
Even for us most avid and vigorous gamers, there comes a time where we only want to immerse ourselves in a virtual world. We've had our fair share of combat, competition, puzzles - now it's time to relax. Beast of Maravilla Island is looking to capitalize on the zen-like approach players crave after a hard day working on intense gameplay.
Beasts of Maravilla Island is a game that entices players with a soothing atmosphere. It's a photography game where you'll explore the mysterious flora and fauna of the island. The underlying concept is nothing new. However, the first glimpses of the incredible visuals and serene aura of the game will allure players. Now let's see how it plays.
Finding Mysterious Beasts
Have you ever dreamed of being a full-time explorer when you were younger? Taking on a career path rife with wonder and adventure? Beasts of Maravilla Island puts you in the shoes of an aspiring wildlife professional with the mission of filling your grandfather's notebook with all the fantastic creatures that inhabit the island. It's non-violent and operates like an open-world puzzler.
Immediately the gameplay is quite refreshing against the grain of typical open-world games. You'll explore the gorgeous environments of the island at your own pace, photographing every new creature you find. Not everything is easy to discover through - some animals will make you work for the pleasure of their picture. Players will have to traverse complex landscapes and solve a few puzzles to get their frame.
Although there are challenges in the game, nothing is particularly difficult or infuriating. It feels Beasts of Maravilla Island was developed to provide an alternative style of gameplay. The simple mechanics and the wholesome content delivers a relaxing experience. That does make the game particularly enjoyable.
The game doesn't have any rails, which can make it tricky to navigate. It's also pretty liberating, though. The idea is that there is no direction for you to take to achieve your ultimate goal of discovering every creature on the island. Some players like to be handheld through the process - which may hinder their experience. Others will simply revel in the calming auras that the environments provide. I'd pick the latter.
It's a Vacation in Your Living Room
It would be clear from the player perspective that Beasts of Maravilla Island is inspired by Pokémon Snap mechanically. There are similarities to gameplay, minus the rails that the latter game sticks you on.
This one's directive was to offer a more liberal approach with the open-world level design. It works very well too.
8
Beasts of Maravilla has a look and feel of a journey to an intriguing world while not leaving the comfort of your home. It's one of those games where you could spend marveling at the colors, shapes, and residents of this environment. Not everyone will enjoy the lack of challenge in the game. But I have confidence that the vast majority will.
Pros:
Beautifully crated open-world to explore
One of the most relaxing gameplay experiences of the present day
Always plenty to explore and discover
Cons:
Some of the animations are a bit buggy
Not much challenge in the game
Download Beasts of Maravilla Island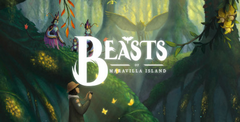 System requirements:
PC compatible
Operating systems: Windows 10/Windows 8/Windows 7/2000/Vista/WinXP
Game Reviews
Making a new game is not an overly hard task for game developers, it is what they do after all. However, making an original game is much more complicated. For Triple-A developers it can be too risky of a move, to go into the unknown for new, unexplored lands in the gaming world. But Thankfully smaller developers can afford to take on that risk, and that's how we end up getting Beasts of Maravilla Island.
But what is it all about? Well, this game is set to be released for Steam, Nintendo Switch, Ps, and Xbox One. So, let's talk about it.
About the game
Beasts of Maravilla Island is a 3D adventure game in which you take on the role of a young wildlife photographer. You'll be able to explore the magical ecosystems of Maravilla Island, and find all kinds of unknown creatures and learn about them and their behavior. And since you're a photographer, of course, you'll have to do your best to take the best photos you can.
You are on a mission to fill your grandfather's photo album with the magical environments of Maravilla Island. Freely explore the world, climb, slide, jump, and move through all the different but magical places yet to explore on this wonderful island.
Photograph them all
There are more than 50 original creatures and plants you'll get to know as you explore. All the creatures have unique behavior and the more you get to know them, the better you'll understand them and you'll be able to predict their movements and snap better photos
This game comes following the release of another iconic wildlife photography game: Pokémon Snap. And while it would be impossible to compete against Pokémon, it doesn't really have to do it. These two games are very different from one another, whereas in Pokémon Snap you're constantly on rails, in Beasts of Maravilla Island you are free to explore. You can get as close to nature as you want.
Sure, the creatures may not be Pokémon, but they are very original, and never before seen, so it is a full-blown photography adventure. Beasts of Maravilla Island is a beautiful adventure, pretty original, and full of awesome things to do. It is a peaceful game that will have you exploring all kinds of beautiful and magical scenarios. Nature is full of life, and it feels as if everything's shining with life.
One of the best things about this photography adventure is that it is very interactive, you can climb, and explore as much as you want the beautiful ecosystems of Maravilla Island. Get as close as you want to the creatures and learn from them, explore their habitats and their behavior.
9
Getting to know the creatures is an important part to get the best photos you can. Once you understand how they behave and why you'll get to have the best snap of their best pose. The only thing limiting you in Beasts of Maravilla Island is your imagination. Explore, have fun, in a very peaceful and beautiful adventure.
Pros:
Beautiful art
Excellent designs
Very fun
Excellent soundtrack
Great gameplay
Cons:
The graphics fall a bit short for the art
It's short
See Also
Viewing games 1 to 8