Guilty Gear X2 #Reload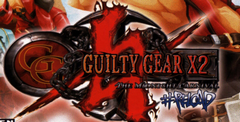 Click the "Install Game" button to initiate the free file download and get compact download launcher. Locate the executable file in your local folder and begin the launcher to install your desired game.
Just about any 2D fighting game will win my heart over. There's a certain charm to them that I just can't resist, and judging by the deluge of 2D fighting games that are coming out in the next few months, I can take solace in the fact that I'm probably not alone. Now, a 2D fighting game with an anchor wielding sky pirate, an Axl Rose rip-off, a cue-stick wielding pool shark, a vampire of high society, and a sexy witch with a penchant for heavy metal... well, that just gives me a warm, fuzzy feeling all over. If you have any place in your heart for 2D fighters, then Guilty Gear X2 #Reload just might give you that same feeling too.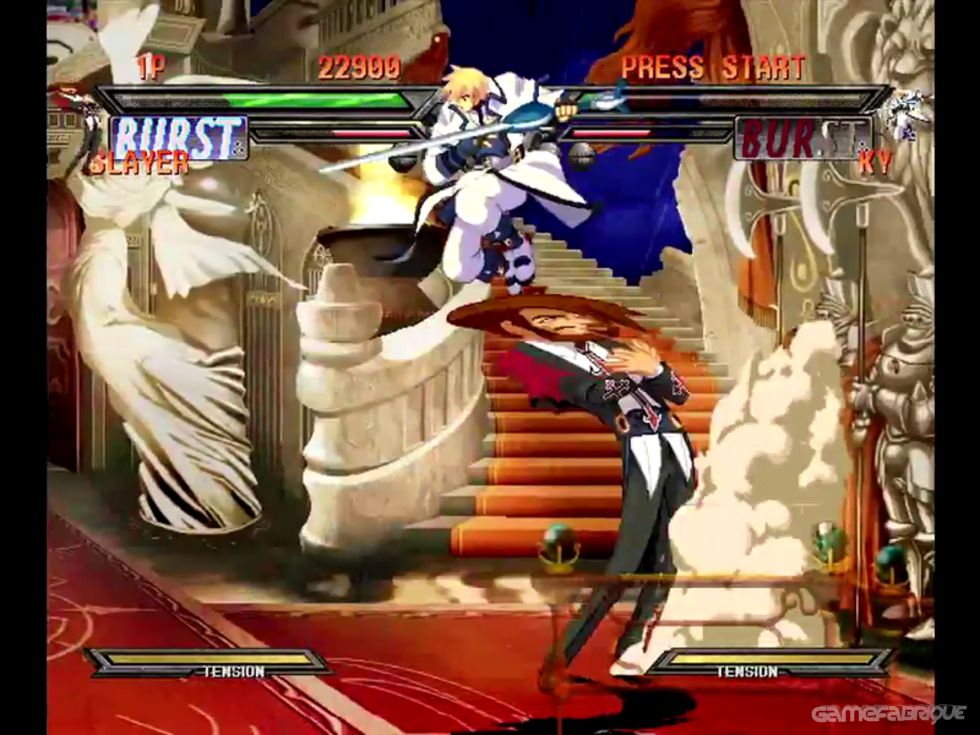 If those fighter descriptions are any indication, then you should be able to deduce that Guilty Gear X2 #Reload is not your average fighting game. Instead, it's your far-better-than-average fighting game with some out of this world characters. The characters may sound off the wall, and in all reality, they are ' but that off the wall charm is the exact thing that makes #Reload so refreshing and fun.
Guilty Gear X2 #Reload, through and through, is the hardcore fighter fan's game. From multiple ways to block, to super combos, to even instant kill moves, Guilty Gear X2 #Reload packs in a ton of strategy that hardcore fighting enthusiasts will eat right up. Likewise, there are many subtle nuances to the fighting engine that'll ensure that the player that utilizes a pristine strategy along with lightning quick reflexes will prevail. However, Guilty Gear X2 #Reload, like any great fighting game, is still a fantastic pick-up and play game that just about anyone can get the basic hang of within a few minutes.
Reload, sort've like the name implies, is a polished port of Guilty Gear X2 from the PlayStation (and the PS2 version is a port from the arcades), but there are several upgrades included. There have been, of course, several balancing tweaks, but none of them are so significant that Guilty Gear fans will feel like they're playing a new game. However, the most notable feature is the addition of Xbox Live support that lets you challenge people all over the world to rock out in a duel to the death. Most of the matches I encountered were lag free, but I did run into a couple instances where lag pretty much ruined the fluidity of the game. But in spite of those few instances, #Reload is by far the best fighting game to make the transition online so far.
With dazzling 2D graphics that are rife with detail and a heavy metal soundtrack that will undoubtedly incite you to throw up the metal horns, it's hard to not like Guilty Gear X2 #Reload. If none of this praise has sold you, than maybe the $20 price point will -- any way you slice it, that's a ridiculously great value. Even at $50 dollars, #Reload would be worth owning, but at $20 bucks, it'd almost be a sin to pass up this tight package of 2D fighting bliss.
Download Guilty Gear X2 #Reload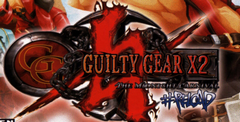 System requirements:
PC compatible
Operating systems: Windows 10/Windows 8/Windows 7/2000/Vista/WinXP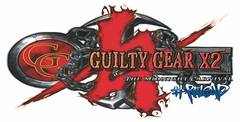 System requirements:
PC compatible
Operating systems: Windows 10/Windows 8/Windows 7/2000/Vista/WinXP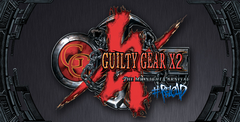 System requirements:
PC compatible
Operating systems: Windows 10/Windows 8/Windows 7/2000/Vista/WinXP
Playstation 2 Screenshots
See Also
Viewing games 1 to 25