SCP: Pandemic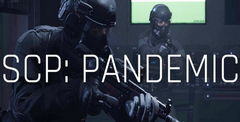 Download SCP: Pandemic and face the unknown in this thrilling cooperative horror game! Secure, contain, and protect against supernatural anomalies, and work with your team to survive the unimaginable. Brave the darkness and play now!
As soon as I saw the SCP in SCP: Pandemic I knew that this was a game for me. The SCP stands for the Secure, Contain, Protect Foundation and it is a website that is filled with all of these interesting "strange" creatures, phenomena, and stories. It is a ton of fun and I have wasted a ton of hours pouring through the entries on there. Having a game set in that world is really cool and even though it is in early access as I write this, it is a game that I think is looking pretty damn interesting.
Stopping The SCP!
The plot of the game from what we have seen so far looks like a great deal of fun and like something out of a sci-fi movie. SCP: Pandemic has seen the SCP go from looking after all of this strange stuff to becoming infected with by this foreign entity that has caused a huge problem as it is messing with the psyche of pretty much every human.
The story sees an 8-man squad be sent into the SCP to try and neutralize the threat. I think this sounds pretty damn awesome and if I am being honest with you guys, I am getting some real Control vibes from the story.
Stopping Area 12
The place where this research is being conducted is called Area 12 where under the leadership of a man called, Erwin Koch, these beings known as Psi-Z are being created, they are basically zombies and you and your squad are sent into neutralize the threat. With elements of horror and never being sure what is around each corner, SCP: Pandemic is not the kind of game you want to just run around with all guns blazing. You need to think about what you are doing and try to stop any threat that comes your way before it gets out of hand.
Taking A Stroll Through The SCP
One area where the game is not blowing me away if I am being honest, is the visuals. Do not get me wrong, these are not bad or anything like that, they just have a rather basic look to them. To be fair, the SCP looks kind of grey and sterile, but that is how I would imagine a secret place like this would look.
The Psi-Z entities that come charging at you move very strangely, but rather than criticize the animation, I think this is intentional to make them look as creepy as can be. I think the premise and the sense of fear the game has should be enough for you to forget about the less than amazing visuals.
8
I know that to some people this may look just like another shooter, but for those of you that are interested in the SCP website, SCP: Pandemic is sure to get right under your skin. I think this is pretty damn cool and I cannot wait until the game is finished so I can play through it. I have pretty high hopes for the story and as a shooter, it looks pretty solid too.
Pros:
I love the SCP setting
What other horrors will be in the game?
The game forces you to think about what you are doing
I am very interested to see where the story goes
Cons:
Not sure just how story driven the game will be
The visuals are very basic
Download SCP: Pandemic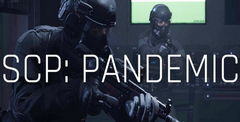 System requirements:
PC compatible
Operating systems: Windows 10/Windows 8/Windows 7/2000/Vista/WinXP
See Also
Viewing games 1 to 8